The Top 10 YouTube Video Ideas in 2020
If you are struggling to find engaging YouTube video ideas, this is the place to be. We have ten great ideas for YouTube videos that will leave viewers wanting more. Simply pick one that suits your style of video-making and let the magic happen.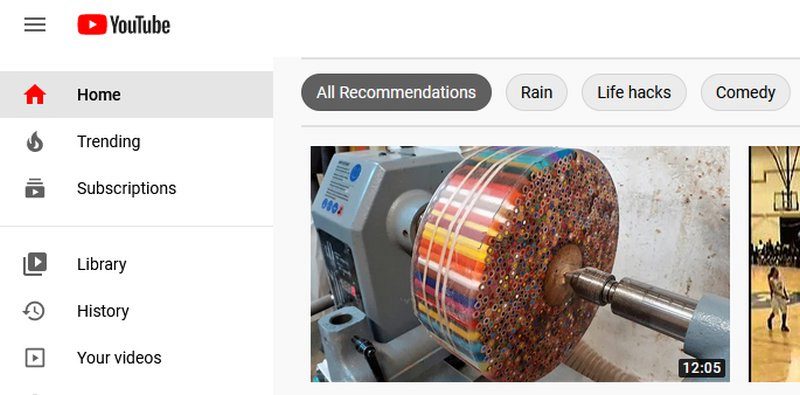 1. Introduction Video
One of the most reliable YouTube channel ideas is to shoot an introduction video. If it is your first YouTube video, you may want everyone to know a few things.

- Who are you?
- What is the channel about?
- What made you start creating videos?

Answer the questions people may have regarding your channel. It helps them establish firsthand whether they want to see the content you upload or not. Try captivating as many users as possible with the introduction video.
2. Channel Trailer
Like an introduction video, a channel trailer is much refined. It conveys to the viewers what your channel is about in a few minutes. Your existing subscribers know you but what about new viewers?

This YouTube video idea can help you gather more subscribers. A channel trailer starts playing as soon as someone visits your channel. If you do not already have a channel trailer, we recommend getting one. You can use services like Viboom to create YouTube video promotions to get more exposure. But a channel trailer is important to put up a professional front. You can then promote this video by creating a campaign here. This is one of the best first YouTube video ideas to give the viewers a glimpse of your channel.
3. A Vlog
On your way to finding the best video ideas for YouTube, this one is a no brainer. Create a Vlog, this genre of YouTube videos is so popular right now. These types of videos may not be the best in the long run. But you can vlog now and then to keep your viewers interested.

It is not necessary to post daily blogs. If you are a YouTuber, your viewers are curious to know what you do every day. Especially outside of YouTube. You can find many great YouTube vlog ideas from YouTube's trending page. Or if you have any favorite vloggers, channel inspiration from them.
4. A Challenge Video
Another popular, creative video idea is to do a challenge. YouTube challenges are interesting to watch and at times, nerve-wracking. Like the most recent mannequin challenge that surfaced on YouTube. Seemed fun right?

There are multiple good YouTube video ideas when creating a challenge video. It leaves the viewers biting their nails. Will you be able to complete the said challenge, or will you fail miserably?

Whatever the result is, a challenge video is a great idea for YouTube channels. It does not matter if you fail, it is still enjoyable for the viewers. Find out what is trending to get fun ideas for YouTube videos in this category.
5. Review Something
It may sound like one of those boring video making ideas. But trust us, it is just what drives users to your channel. Pair it up with an unboxing and there you have it–a phenomenal YouTube video.

Subscribers love unboxing videos and product reviews. They are extremely exciting to watch. And most users want to have a look at the actual product and its specifications before buying it. Try finding products that pique user interest. Get your hands on those products if possible. If your budget is not enough to buy new products, begin by reviewing products that you already own. As you gain popularity, brands will send in products to review if you catch their eye.

Product reviews are great video ideas for YouTube channels. They drive in users and create a buzz if the product is popular.
6. Shoot a Gaming Video
This one is for gamers. It combines many YouTube ideas into a single genre i.e. gaming. You can either post a video of you playing a video game with no editing. It captivates viewers as it brings out the real personality of the YouTuber. The more drama, the better.

Or you could shoot a walkthrough of a complex game. People who find the levels difficult will turn to your video for assistance. This is one of the best ideas for a YouTube video. Try uploading videos as soon as a game releases so there is not much competition.

If you can think of any creative video ideas that may work, feel free to try them out.
7. A Cooking Video
If you are not good at cooking, do not worry. You can still make it as a YouTuber with funny YouTube video ideas. There is no need to make three Michelin star dishes. Get a recipe, give it a go. Show your viewers how amazing (or terrible) you are at cooking.

If it turns out great, home cooks and chefs will find it helpful. If it is messy? It turns into a funny video. You can also come up with how-to video ideas to simplify the recipes for viewers. Making a cooking video can give your channel a boost. The best YouTube video ideas for beginners include simple, quick recipes. These leave minimum room for error and are good for first-timers.
8. Discuss A Topic You are Passionate About
This is among the good first YouTube video ideas. Shoot a video of yourself talking about something that you are passionate about. These are easy video ideas as you are in your element. Talk about anything you are good at. Some good video ideas would include:

- Psychology
- Art
- Music
- Politics
- Current Affairs

There are a plethora of good video ideas waiting for you.
9. Talk About the Latest Tech
If you own a YouTube channel focused on technology, this is it. This is one of the primary ideas for a YouTube channel of the tech niche. Turn it into one of those cool YouTube video ideas by adding fun segments. Come up with funny video ideas that will capture user interest.
10. A Haul Video
It may sound silly at first and it is. But that is what makes haul videos watch worthy. These are one of the best YouTube video ideas for girls. Shoot videos of yourself unpacking your shopping spree.

It may include clothes, makeup, or any basic items from Walmart too. Just come up with creative YouTube video ideas that users cannot resist watching.
The Bottom Line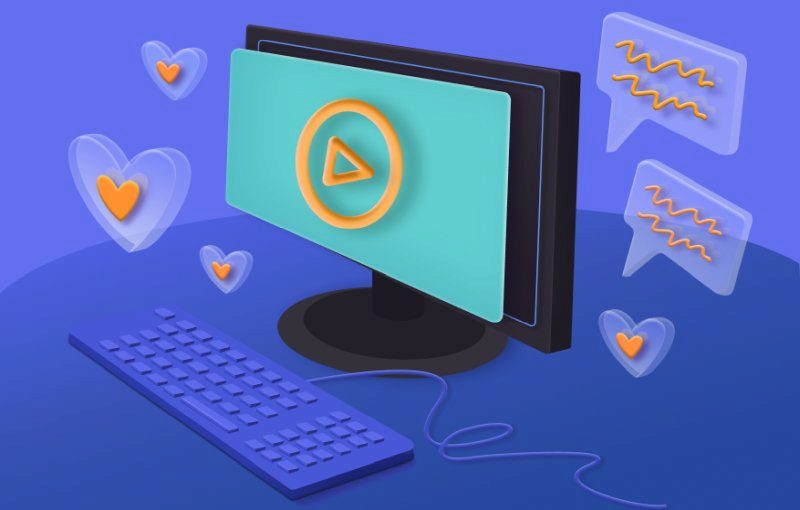 Get creative and use any of the video ideas mentioned in our list for your channel. But what is more important is to have fun while you are doing it. The best YouTube channel ideas for beginners include something that they love doing. Because it is something you will do for a long time to get famous.

The unique YouTube video ideas given in this post are sure to drive in users to your channel. Make sure the content is spot on and watch yourself rise in the ranks on YouTube.