7 Helpful Tips to Write Video Briefs like Hollywood Experts
Are you looking forward to making a video? Then you must have considered writing a video brief!

Video briefs lay the foundation of your video production. A video brief tells what you want from the video and leaves cues for producers and the crew to pick up. A good video creative brief clears your expectations and puts the whole crew on the same page.

For this reason, it's quite important to write a good video brief. In today's post, we will share 7 helpful tips that help you create a video planning template like an expert.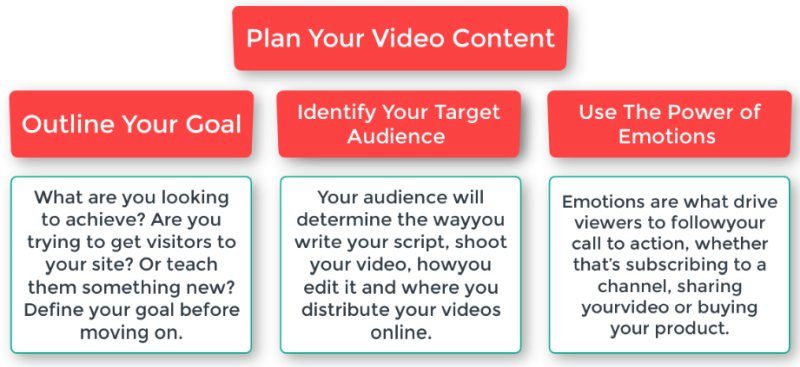 1. Each Video Brief is Different
Now all videographer briefs are the same. Your video brief will differ based on your-

● Purpose of making the video
● Nature of video
● Target audience
● Budget

Many other factors also impact video briefs. For instance, a brief for a travel vlog will be much different from the brief of a 'how-to' video.
First, you should note down your purpose and target audience. Then you can plan what to include in the video outline template. Be sure to mention your goals to make your crew aware of what you want from the video.
2. Outline Your Core Message in the Videographer Brief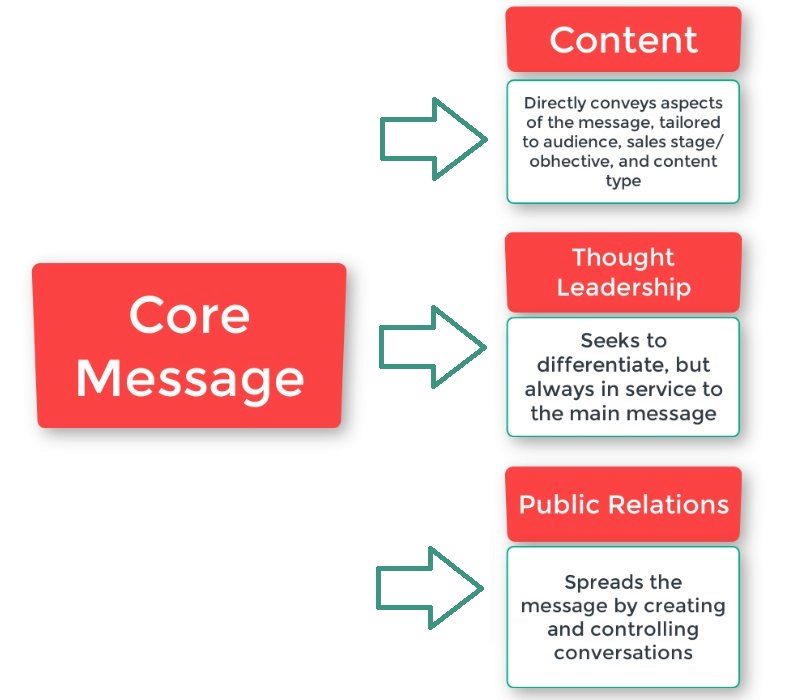 Every video has a core message. You need to come up with your core message and include it in your video outline or brief.

In the case of corporate videos, your core message can be your value statement. The core message for digital marketers can be to increase leads through specific call-to-action.

You need to think hard about your core message. Then write it down in your video brief. This will help the crew understand your perspective and create a video matching your needs.
3. Consider the Platform to Create Accurate Video Briefs
Your videos will vary according to platforms. A video you make for Instagram may not be ideal for sharing on YouTube. In the same way, various video platforms and social media have varying nuances. For instance, here's an infographic that shows the optimized length of videos for different platforms-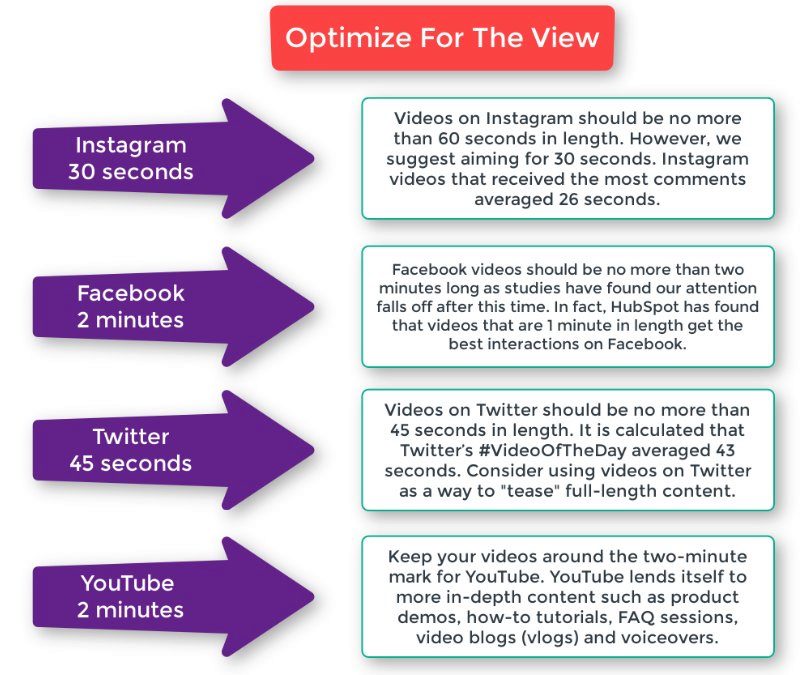 Write your video production planning template only after selecting our video platform. You will be able to account for the specifics of the platform and convey them to your team effectively.

You can plan longer videos for YouTube, while short videos do the trick on social media and blogs. Your videos will also differ if you are looking to host them on streaming platforms like Netflix or Hulu.

As we said, platform consideration is crucial for writing your video brief and planning your video.
4. Articulate the Necessities in Videographer Brief
It's not possible to include all expectations in your video brief. They are meant to be concise and for good reasons.

However, that doesn't mean you can't include the must-haves you want in your videos. For example, you might want a closer shot highlighting the features of your product. Or, you might want to include call-to-actions in your narration.

Whatever be your necessities, include them in your video brief. Write them down in bullet points, so that your crew can easily spot and memorize them.
5. Fill in the Video Brief Creative Details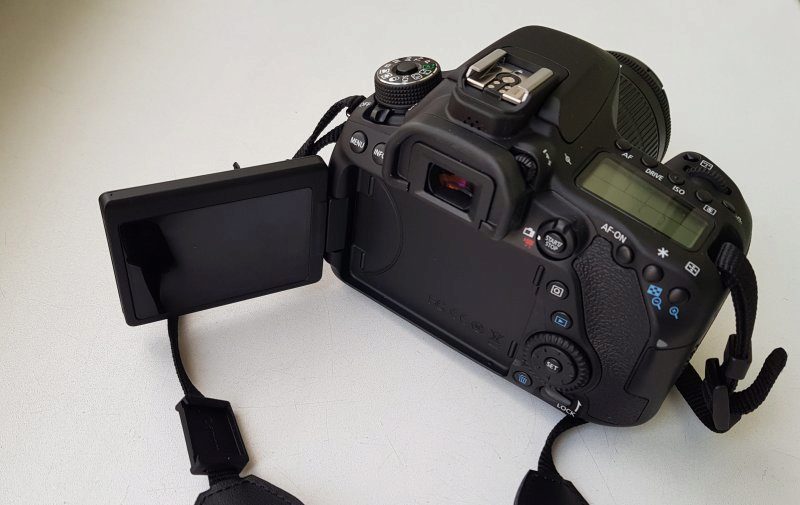 You have identified your target audience and decided on your goals. Now, you can put your thoughts into coming up with the creative elements.

You may want your video to be made in a certain way. Describe the tone and style of your video in your video planning template. You don't need to write in detail; short pointers will do!

Here are a few examples of how you may want your video to be made-

● In a fun and approachable manner
● Adopt a serious tone like in the case of documentaries
● Use a professional approach
● Use a personal approach
6. Define the Nature of Content in Video Brief
What do you want to put in your videos? Do you want interviews, scenes of locations, or just a still frame of someone speaking?

You need to include the nature of the content you want in your videos. Otherwise, your video production team will have difficulty understanding what you need.

Think what can deliver your core message in the best way to your audience. Maybe, they need a 'how-to' video that encourages your prospects to take action. Or, maybe a short review will do the trick!

Content for vlogs on travel, lifestyle, and other topics will need different content. Here selling or converting leads is not the purpose.

You will be able to decide on the best content of your video by assessing your core message and target audience.
7. End Your Video Brief with Technical Aspects
Everything in your video brief is not going to be creative. It should also have room for technical aspects.

One of the most important factors to include in video briefs is budget. You can't expect to proceed unless your crew has a clear idea of how much you want to invest.

Next, you should also include things like deadline, dates for specific shoots, editing schedules, and more.
Final Thoughts
Put on your creative hat and start writing your creative brief using our tips. Once your video is shot, you can promote it on Viboom. Your videos will be featured on the Viboom network for more views, subscribers, and popularity. Try Viboom today!