YouTube has been a popular marketing tool for a long time now. It is an extensive video library that lets users access data in a single place. Currently, millions of users are trying to make it to the YouTube big leagues and make a living out of the platform. While some succeed, others are still struggling.
Whether you're an established Youtuber or a novice determined to generate a buzz, buying YouTube views is a surefire way to enhance your network. It is one of the most effective and common ways that people adopt to set the foundation of their YouTube channels. Once you have hustled your way past the beginner's phase and gathered a respectable following, your view count will increase itself.
YouTubers often buy views but is it ethical? Will YouTube ban them for it? Are such views legitimate? These questions arise in the mind of every newcomer.
Can you buy YouTube views? Yes.
Should you buy YouTube views? Let's find out.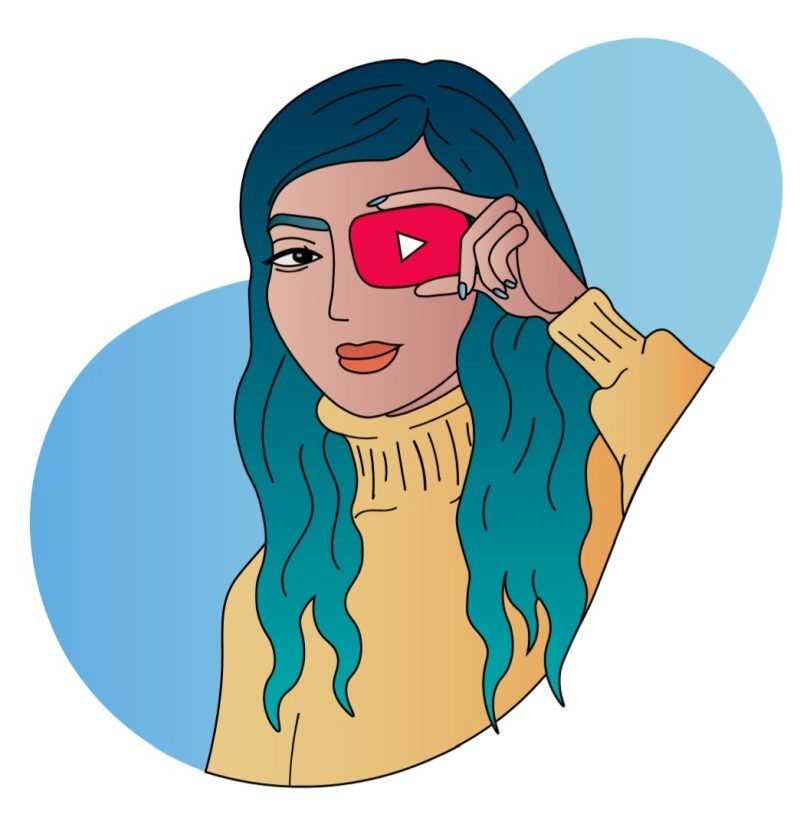 Reasons to Buy YouTube views
Many doubts are encircling the authenticity of the views that are bought online. There is no reason to not give your YouTube channel a boost by doing so if you have the funds. We'll give you five reasons that say otherwise.

● Paid Campaigns support YouTube channels with a decent number of likes
● Your channel observes an increase in the views in a short span
● Improves your web ranking
● Generates high-quality traffic
● Expand your reach to a bigger audience

Does buying YouTube views work?
Definitely. It is a great way to begin your journey to get that golden button and make YouTube a big source of income.
How to buy YouTube views?
Buying YouTube views is a good idea to expand your reach, but the challenge is to find out a provider that can help you acquire more views and fast. Based on your requirements select a provider of your choice. Whether your priority is to increase the views, the followers, the likes or the comments a perfect provider is waiting to assist you.
The process to buy views is simple after you choose a provider. The steps are as such,
1. Go to the provider's website.
2. Find a package that appeals to you.
3. Make the payment.
4. Sit back and relax.
Different providers fund your views in a different number of days. Some take as little as 12 hours while others may take up to 2 days. Let's see three of the best YouTube providers at present.
What Should You Look for When Buying a YouTube Video?
You will find different services online offering you views. Not all of them use Google's white hat method, and not all of them can be trusted. You need real views, ones that comply with Google's policies to avoid your YouTube channel being potentially banned.
Viboom, a popular service, for instance, offers you real YouTube views. You can analyze where your customers came from, how long they viewed the video, as well as which country they came from. All you need to do is give your URL, choose your views and the budget, and you are good to go! The site then advertises the video on its network sites, to get you some real views.
Myths About Buying YouTube Views
There are certain misconceptions among YouTube users about buying views. When you buy YouTube views from Google it has no negative impact on your channel's success. Let's look at some of the bogus claims that prevent you from buying YouTube views.
It is illegal to buy views

As per YouTube's terms and conditions, it is not illegal to support your channel through paid campaigns. However, you shouldn't 'buy views' as such. Viboom, for instance, sells you ad placement, which is in sync with Google's policies. This is not something that YouTube prohibits, and it is not illegal to start a campaign to work in favor of your channel. All you need to ensure is that the views are real, and the methods are white hat.

Your channel will be banned

There are a few reasons for YouTube to ban a channel but adding likes or views is not one of them. You can purchase views without being banned from the network. No YouTube policy prohibits paid campaigns. YouTube dismisses any illegal or offensive content, but your channel is completely safe when you buy online views.

Purchased views are fake

You need to avoid fake views to your video. You can avoid this by ensuring that the service provider you choose guarantees high-quality views. Views generated from Google Ads are of the highest quality and safe to use as recommended by Google.
Get YouTube Video Views the Right Way

If you are looking to promote your videos online, you need a reliable advertising service that doesn't come with questionable ethics. With a reliable video advertising service, it won't take long before your videos become popular. Trust the Viboom platform to promote your videos the right way.