How to Choose the Right Microphone for Recording Videos on YouTube
YouTube is not for amateurs anymore. You can, of course, start your channel and record videos with your cell phone, but that's probably not going to work. Your videos will most likely get only a few views with sparse subscribers.

Most YouTubers have moved to use professional gear for their videos. Along with a good camera, that also includes a good microphone for YouTube. You may be able to shoot with an iPhone to save the cost of a camera, but you still need a quality vlogging microphone. Why?

This post is exactly about that "why." We will see why top YouTube creators use good mics for YouTube and how it helps grow your channel. Then we will provide some microphones for YouTubers to choose from.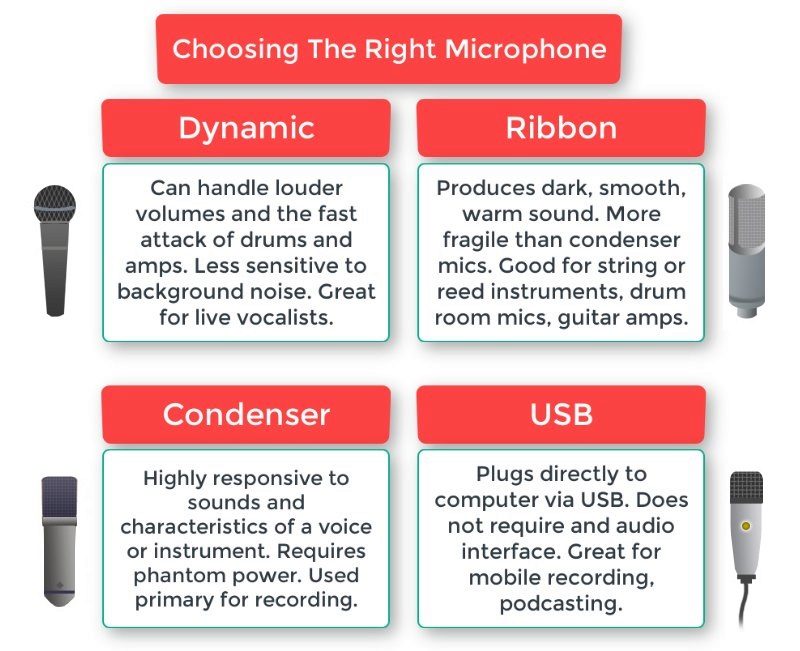 Why Do You Need a Good Microphone for Recording Videos?
Why do YouTubers use separate microphones for YouTube videos?
You may think a camera or mobile phone mic is adequate for your videos. However, phone or camera mics are not the best YouTube microphone to use. Why?

The reason is, a camera or cell phone microphone captures sounds from all directions. So when you are speaking to the camera, the mic may pick up background sounds. As a result, your voice might be overshadowed by the noise of passing cars, honking, people conversing, and so on.
Now, nobody likes to watch a video where you can't hear anything clearly. Using phone mics can also reduce sound quality and ruin your music videos. Above all, poor sound quality points to unprofessionalism.

The best microphone for YouTube videos is made with a purpose. We will discuss how your purpose affects your choice of YouTube mics in the next section.
How to Choose a Good Microphone for YouTube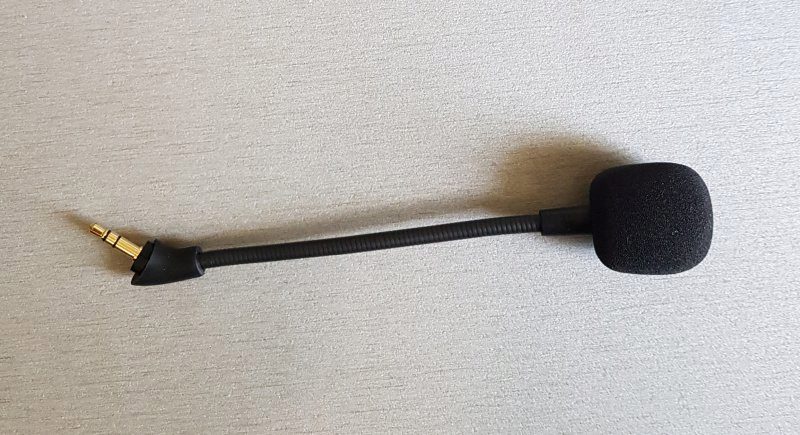 You need to consider a few factors to choose the best vlogging microphone. Let's quickly run through them-
Nature of Video
Not all mics for YouTube are made the same. Some mics are good for recording speech and podcasts while others are suited for recording songs or instruments. Then again, you may need a different mic for production or performance.

So, the first thing to consider is the application of the mic. Then you can choose a suitable microphone for recording videos matching your needs.
Source of Audio
After your application, you need to consider where your audio sources will be located. Mics for recording videos can pick up sound from one direction, both directions, and all directions. We also have external microphones for camera that are great for interviews. Here's a quick look at the different types of microphones for videos-

● Directional or cardioid microphone: Picks up all sounds coming from the front. Great for speeches, and stage shows.
● Omni-directional mics: Picks up sounds from all directions. Can be used for vlogging and general outdoor recording.
● Lavalier mic: These are the small mics you attach to your clothing. Ideal for interviewing, making tutorials, and anything conversational.
● Bi-directional mics: As the name suggests, the mics pick up sounds from the front and rear. You can use them for interviewing.

The above are the most common types of YouTube microphones. Consider your source of audio to choose the right mic.
Nature of Microphone Equipment
What you shoot with also influences the type of microphone you need. If you shoot with a DSLR, you can use a shotgun or DSLR mic. YouTubers who shoot with webcams can record audio using a USB mic.

You can also buy a vlog microphone for your mobile phone.

Now, let's explore the best microphone for recording YouTube videos. This will give you an idea of what microphone YouTubers use.
Rode VideoMic Pro: Best YouTube Microphone for Shooting Interviews
Rode VideoMic is a great YouTube mic for recording interviews, sports, and conversational videos. The mic will work great for anyone who wants to cut down background noise.

It's a top-selling mic and can be used with-

● DSLRs
● Camcorders
● Smartphones
● Portable audio recorders
Razer Seiren Pro Elite: Best Mic for Vlogging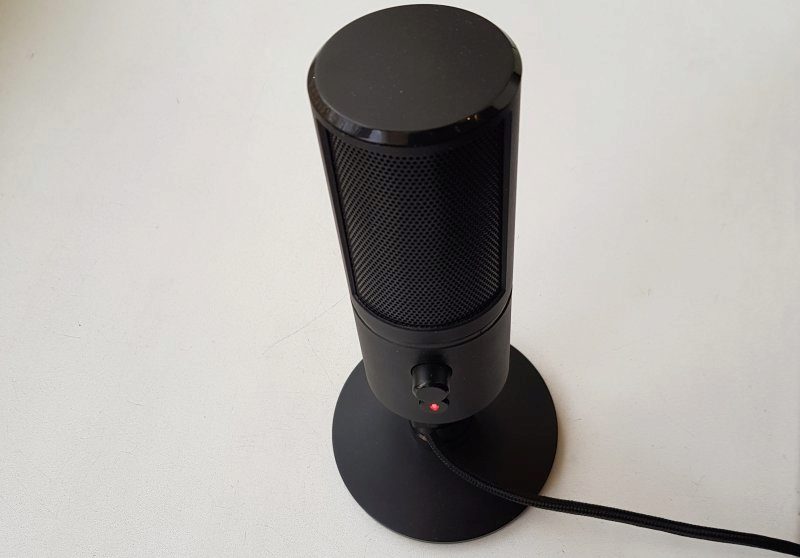 Razer Seiren Pro Elite is the best microphone for YouTube vlogging. It's also best for streaming and indoor use. The mic offers four recording patterns-

● Cardioid
● Stereo
● Bidirectional
● Omnidirectional

Razer Pro also packs in several other features like single dynamic capsule, high-pass filter, and zero-latency.
Sennheiser MD421: Good YouTube Mic for Recording Music and Vocals
What microphones do YouTubers use for recording songs?

Well, Sennheiser MD421 is surely a top favorite of singers and musicians. It's of the best dynamic mics and works great for percussion, drums, electric guitars, and other instruments.

Sennheiser MD421 is one of the most versatile mics for recording music for YouTube.
Rode NT-USB Condenser: The Best Budget Microphone for YouTube Video
If you want a budget mic that can't go wrong, Rode NT-USB can fit your bill. Coming from a great brand, the mic offers countless features and accessories.

The USB connection also makes it a good mic for YouTube for budget-conscious creators.
Great Videos Need to Be Promoted
Creating a video with great sound and visuals doesn't guarantee you will get viewers. You can promote your videos on Viboom and grow views, likes, and shares. Viboom can make your videos go popular and earn you thousands of subscribers.

Check out Viboom today!