How to Build a YouTube Audience in 12 Steps: Secrets to Growing Your YouTube Audience
Everybody wants to get millions of views and likes on their YouTube videos. However, that might not be the best thing to run after. Why?
Ask yourself, where do your views, likes, and subscriptions come from?

Obviously, the answer is your audience. So your primary goal on YouTube should be to serve the interests of your audience. When you have a good number of subscribers, your videos will naturally get more views and likes. But how to build an audience on YouTube?

Well, the task is not difficult if you are ready to put in a bit of hard work. Today, we are going to help you out and help you build a strong base of YouTube audience in 12 steps.

Let's start with our first technique.
1. Learn Keyword Research to Build YouTube Audience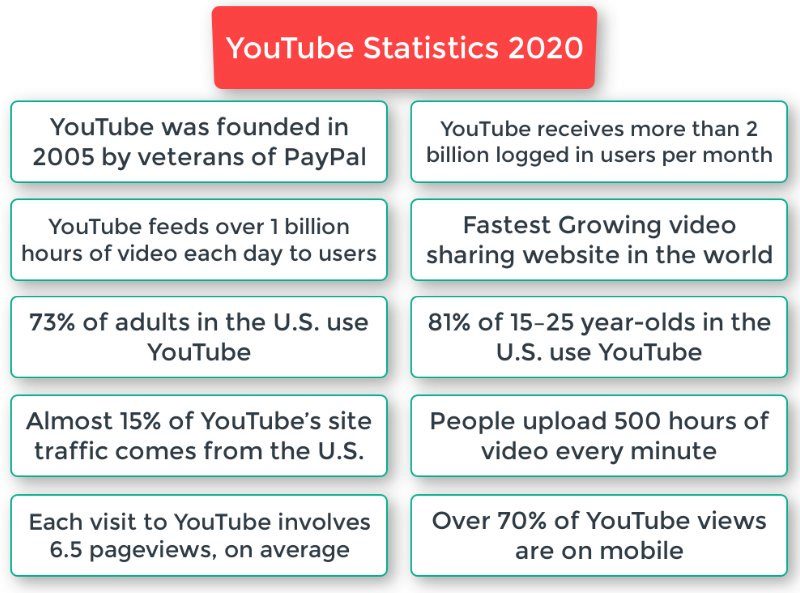 Keyword research is crucial for YouTube success. You need to find the right keywords for your videos and use them in the-

● Video title
● Video description
● Video tags
● Subtitles

Just enter a search term in the YouTube search bar and see the auto suggestions. You should also check out the auto suggestions and related searches on Google to get a clearer idea. Many free keyword research tools are also available that tell you the search volume of keywords.

Tip: Choose keywords that have consistent search volumes and don't have high competition.
2. Build a YouTube Channel that Attracts Viewers
Build your YouTube channel to attract viewers. You can think of branding- using logos and consistent themes, colors, fonts- just like a company.

Look at this example-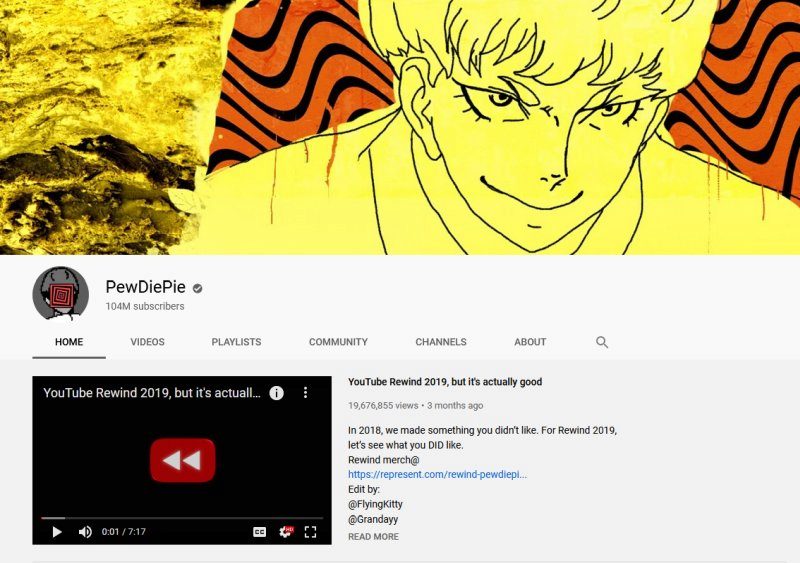 Now, let's see how to build up a YouTube channel properly-

● Choose a good name for your channel
● Create an attractive channel icon
● Build YouTube channel art
● Write a good channel description
● Build a YouTube channel trailer

You can also use your channel name or logo on video thumbnails. Also, if you have a website, link to it in your video descriptions.
3. Build Video Views and Likes with Quality Content
Many people who want an answer to how to build a YouTube following often overlook the importance of content. The simple answer to the question, "how to get an audience on YouTube," is to create good content consistently.

The content should be relevant to your niche and cater to the preferences to your audience. You can use the ideas you got from your keyword research to create videos on hot and trending topics. This will help you grow your audience YouTube and get likes and shares.

You can shoot your videos with an iPhone or a good smartphone if you don't have a camera.

Here are some helpful tips for creating the best YouTube videos-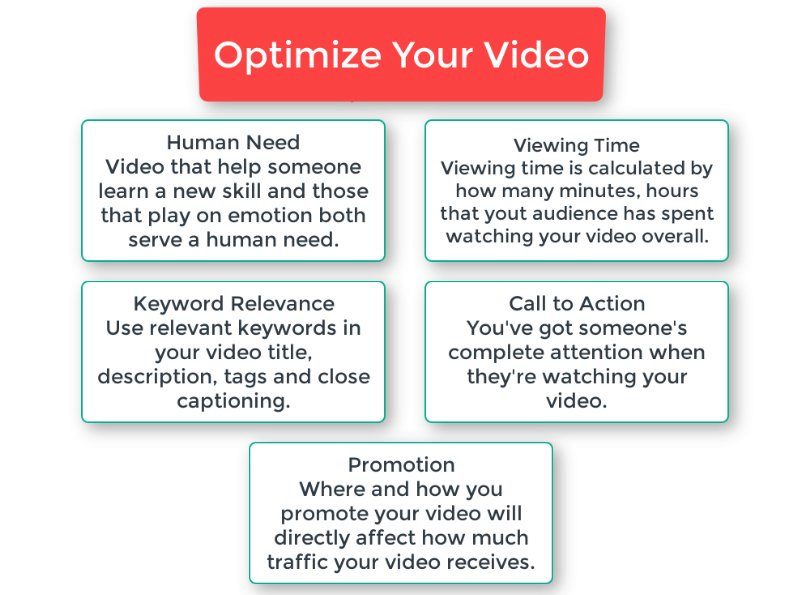 4. How to Build a Following on YouTube with Strong CTAs
You should ask your audience to like and share your videos and subscribe to your channel. You can take advantage of many ways to include call to actions or CTAs in your videos, text, and speech.

The best ways to incorporate CTAs include-

● Ask your audience in your video to subscribe, like and share
● Include a subscription button in your videos
● Use the end screen to include CTAs, links, and related videos

You should experiment with different types of CTAs and find out the ones that work best for your audience.
5. Build Video Network for More Audience
You must have seen how blog posts hyperlink to similar or relevant posts on the same website. The process helps generate traffic to all blog posts and keeps the user engaged within the website.
Interlink Videos
You can use the same strategy to get more views on your videos and increase the number of likes and shares. The end screen of your videos is a great place to link and promote related videos on your channel.

You can also link to videos in your video description.
Create Playlists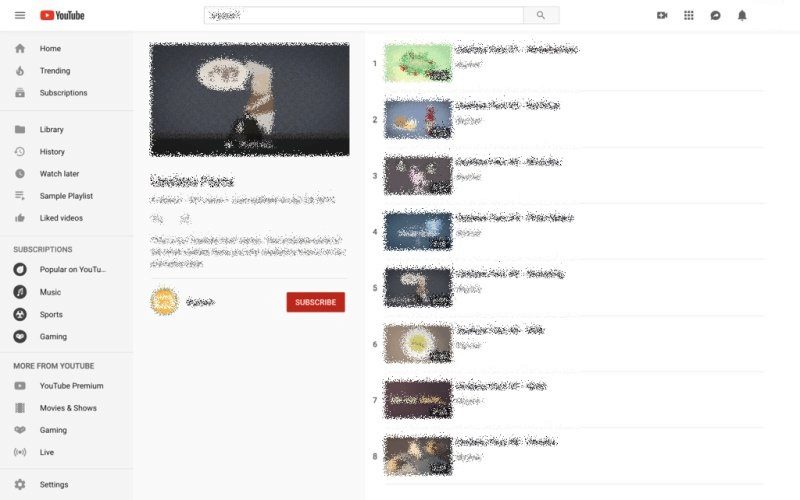 Creating playlists with your videos is a great way to increase the watch hours. Your audience will also shift from one video to another, and connect with you personally.
6. How to Build a YouTube Audience from External Sources
Have you wondered how to grow an audience on YouTube from external channels?

If you did, you are on the right track! You can promote your videos on several platforms to get audience from outside. Consider the following channels to promote your videos:

● Social media platforms like Facebook, Twitter, and Instagram
● Your company website or blog
● Professional networks like LinkedIn (for business audience)
● Q & A sites like Quora
● Your email contacts
● Social bookmarking sites like StumbleUpon
● YouTube video promoting platforms like Viboom

The viewers who watch your videos on other channels will subscribe and become your audience if they like your content.
7. How to Build a YouTube Audience through Collaboration
Collaborating with other YouTubers can be a good way to grow your audience. YouTube collaboration brings two or more isolated YouTubers together in a video and benefits all involved parties.

You can look for a YouTuber who creates videos in your niche or topic. However, you can't approach someone who has a million subscribers while you have only a hundred. You need to find someone of your own level. For instance, if you have 500 subscribers, you can approach people who have, say, 800 - 1,000 subscribers.

Creating a video together can help both of you grow audience from each other's viewers.
8. How to Build a Following on YouTube with Influencers
Brands are crazy about influencers, and you should be too! Working with popular personalities of YouTube and social media can help you grow your audience base. Of course, you need to find an influencer who is ready to give you time.

● You can take advantage of an influencer in many ways-
● Create an interview video
● Ask the influencer to mention your channel in his videos
● Create a video together on a topic

There are several ways you can come up to work together. You just need to get creative and think of innovative ideas.
9. Get Personal to Get More Viewers
Do you know what viewers like the most on YouTube?

They like to connect personally with the channel owner and the brand. In your case, you are the brand of your channel and the face your channel needs.

Don't be shy to include yourself in your videos. Whether you are creating a video tutorial or travel video, people relate better when they see a human in the scene. You can show yourself in your videos and create a strong relationship with your viewers. Gradually, more people will decide to subscribe to your channel as they form personal connections with your brand, or you!
10. Create a Video Publishing Schedule
Growing an audience base on YouTube requires consistent efforts. You should create a schedule and publish your videos consistently, no matter what frequency you choose. For instance, if you publish one video each week, maintain the pace and don't change the schedule.

You can, of course, increase your frequency, but don't keep shifting your schedule constantly. Determine how much time you need to make a video and then create a schedule matching your pace.

A few things to keep in mind are-

● Don't rush your videos as it will compromise the quality
● You can shoot videos in advance and upload following your schedule
● Use YouTube to automate publishing
● Monitor for views to determine if your schedule is working
11. Conduct Contests, Surveys, and More
You need to engage your viewers to grow your audience base. Many YouTubers conduct polls, surveys, sweepstakes, or contests on their channels to attract more viewers. You can easily create a survey or poll and ask your viewers to leave their opinions in the comments.
Here, people can win a weekend trip just by answering a simple question. You don't need to give away costly prizes like in our example. Rewards like movie tickets, dinner passes, discounts coupons also can attract more viewers that become your dedicated audience.
12. Take Help of Paid Promotion Services
You can find a few agencies that promote your videos and channels for more viewers and subscriptions. It does cost a bit of money but works like a charm. You can promote any type of video and channel on platforms like Viboom at affordable costs.

All the views you get are authentic and come from real people. Viewers who subscribe to your channel will also be real people and not bots. Viboom only uses white-hat techniques to grow your audience base, complying with all the guidelines of YouTube.

If you want to make your videos go viral or get thousands of views quickly, Viboom can be your ideal choice.
Wrapping Up
You can grow your audience base and get your videos more shares and likes by following our steps. Always focus on the preferences and needs of your viewers and then carry out the other steps to get the best results. Build your channel with great videos that people enjoy watching. Growing your audience base is not difficult when you create a channel and content that serves your viewers.