The Secrets of Writing a Great YouTube Script: Steps, Video Script Example, Tips
How to write a script for a YouTube video?

You must have asked this question several times before creating your YouTube video. But did you ever venture to find out what a YouTube script needs? What are the things that make video scripts effective?

Today is the perfect opportunity to learn all about creating the perfect video script for YouTube videos. We are going to go in detail and help you create a fitting script for getting your videos maximum views and likes.

First, we will start with the basics.
How to Write a Video Script: The Fundamentals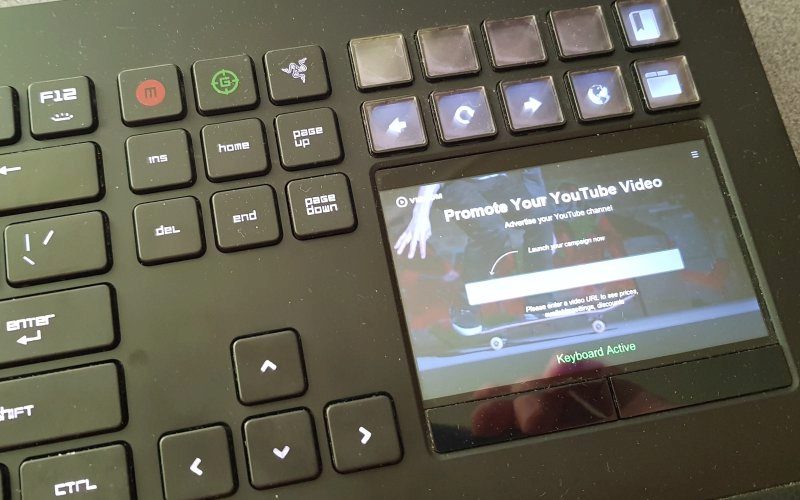 Before you set out to make a script, you have to get a few things done. Let's say you are creating a video on SEO tips to encourage the viewers to download your whitepaper. We will use this example to show you a general script format template you can use as a reference.

Before you start video scriptwriting, answer the following questions-

● What is the goal of your video? -To make viewers download my SEO whitepaper
● Who is the target audience? -Digital marketers, website owners, blog owners
● What is your video on? - SEO tips
● What will viewers learn? Tips to rank websites on search engines
● What will the video lead to? - Downloading the whitepaper

The answer to the questions will work as a brief to help create your YouTube video script.

Now, let's get to the next step of our YouTube video script template.
Create a YouTube Script Outline
Create an outline of your U Tube script so that you know the things to cover. From there, you can work on the details and develop your actual music video script or online video marketing script. Let's use our SEP tips example to illustrate the process.

Let's consider you are giving 3 SEO tips in your video. Here is what a video scripting outline might look like-

● Introduction + hook
● Transition to tips
● Tip 1- keyword research and use
● Tip 2- Website user experience
● Tip 3- Domain authority
● CTA

Now, we are going to enter the main part of writing the script for your YouTube video.
Video Scripting Techniques for a Great Script
Start with a Hook
It's really important to hook your audience right at the beginning of the video. Appeal to the emotion of your viewers, share anecdotes and facts, tell a story- anything that works for you.

The idea is to convey the message what your viewers can get by watching the video.
Introduce Yourself and Your Company
Tell a few things about yourself to help the viewers connect with you personally. Share a few things about your company, what you do, in a few words. You can use the commercial script template below to develop your hook and introduction-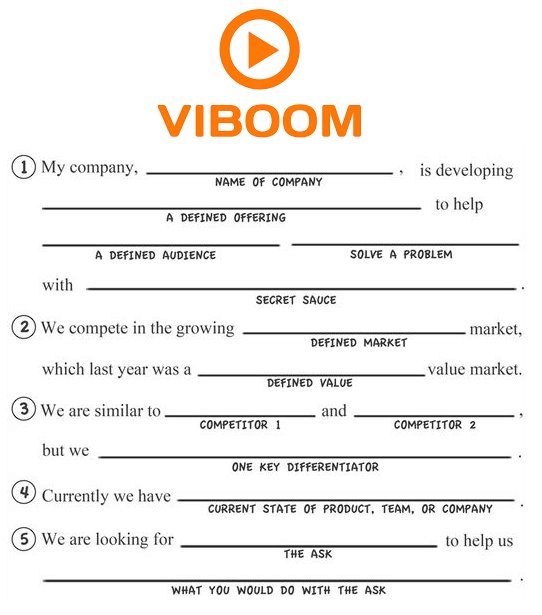 Write the Main Script
Now focus on the things you want to cover in your video and start writing your script. You will most probably be fine with a simple script as we are not considering movie scripts here. While you write, keep the following video strategy for scripts in mind-

Follow the outline: Base your script on the brief and outline for the best results.

Consider visuals: Your video may not always focus on the narrator. You might have shots zooming on products, infographics, or transition to other scenes. Your script should account for these factors in the video as the speaking will be affected.

Be conversational: You need to be conversational and speak directly to the viewers. The approach should be like writing a blog post, but you need more elements to connect with the audience. Try to address the viewers more often, ask questions, and bring up facts or stories your viewers can relate to.

Mind the tone: The nature of your video will determine the attitude or tone you need to adopt. You can also experiment and try to be funny or quirky even on serious topics. However, your humor shouldn't feel forced upon. This is where many brands fail while trying to imitate video script templates of others. Use a tone that flows naturally and brings out the message in your video in the best manner.

Don't get too technical: The average person may not be knowledgeable about technical terms. They may find it difficult to grasp numbers or relate to raw data. You should provide context to the data and help your audience understand the benefits or importance of the data.

Don't miss anything: Be sure to write down everything you plan to say in your video. You may be an expert on the topic but still may miss out on something important you want to convey. Scripting everything also reduces the numbers of re-dos afterward.

Read it aloud: After you are done with the script, read it aloud. You may find portions in your script that doesn't sound good while speaking. Fine-tune the areas and make the script flow more smoothly. If required, record as you speak and listen afterward to analyze the flow.
End with a Strong CTA
End your video script with a strong CTA, whatever that is. The general CTA for any video is to ask for likes, shares, and subscriptions. But marketers can have a different goal, like downloading the white paper in our video script example.
Assess Your YouTube Script for the Final Time
Congrats on getting down with your script. But before you can call it a shot, go over your script once more. Here you need to adopt the lenses of the viewer and check if the script really serves their needs. You can achieve the goals of your video only if your viewers can relate and connect with the content.

Check for the following-

● Will your viewers be able to understand the concepts?
● Does your script address the viewer's needs?
● Have you explained your facts and concepts?
● Did you use the appropriate vocabulary?
● Was your tone appropriate?
● Was the CTA apt for your audience?

The answer to the questions will help you adjust your script for creating the most impact on your audience. Now, we will provide you a YouTube script template based on our SEO tips example.
YouTube Video Script Example for Reference
Introduction + Hook
"Hello, there!

Are you frustrated by constant low ranking on Google even after spending thousands of dollars on SEO?

Today, we are going to give you 3 advanced SEO tips to bring your website back on the radar! I'm John, and I manage a small digital marketing agency called XXX. We help small business owners leverage their SEO and compete with the leading brands.

So, here's the first one of our pro SEO tips just for you."
Main Body
Here we will talk about just one example tip to give you an idea for writing a video script for yourself.

"One of the most important factors to rank your website is user experience. Do you know most visitors leave a site if it doesn't load in 15 seconds? That could really hamper your Google rankings and put you in a bad light!

So having a responsive website that loads quickly is a must for Google rankings. You also have to keep an eye on how your website plays out on mobile devices, as half of the internet traffic now comes from mobile devices."
CTA
"We hope you enjoyed our video and learned a thing or two about getting your website back in rakings. If you'd like, we have more cool tips to improve your SERP rankings in a concise whitepaper. Just click on the link in the video description to download your copy and appear on the first page of Google results."

That was a great script for any video marketing strategy. You can take inspiration from our example of the script and write your own!
Explainer Video Script Template
By now, you must have formed an idea about the things that help you create a great video script. However, some people keep asking for video script format or video script template word-by-word. So we thought of giving an example of video script templates. Here's how it looks-
Introduction
● Hook to attract viewer attention
● Information about yourself
● The key takeaways of the vide
Main Body
● Introduce your concepts
● Cover them in details
● Keep it thorough but concise
● Keep room for visual elements
● Adopt an appropriate tone
● Help viewers connect with your video
CTA
● Ask viewers to like, subscribe, sign up, or download
We will give you a super-useful infographic with helpful tips to write your own script-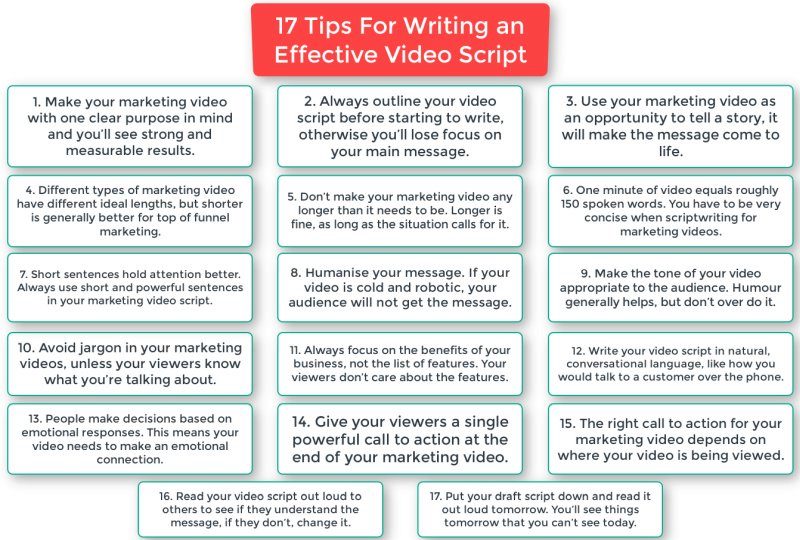 Now comes the turn to shoot your video. We will also help you out a bit to make your narration as best as possible.
Practice A Lot
It's really important that you practice the script multiple times by reading it aloud. You will be able to get used to the tone, pauses, modulations, as required by the flow of the script by practicing. Many people find it best to practice in front of a mirror.

You can also practice in front of your friends and get ready for feedback on how things sound. Practice makes perfect, and this holds true for any speech, including video scripts.
Final Thoughts
A great video script makes a great video that deserves to be watched. If you want to promote your videos easily, think of Viboom. You can get authentic views from real users in a short time and grow your subscribers and likes. Viboom can also make your videos go viral and attract thousands of views in a few days. We take over after you create your video and help you become a popular YouTuber in no time!