Music promotion channels with dedicated and a large network of subscribers are great for an artist that wants a quick boost. These channels accept submissions from bands and individual musicians and feature some of the best entries. This process helps them monetize from the work of these artists while the artists get recognition and popularity. This agreement is beneficial for both parties which is why YouTube music channels may be just what musicians need to get to the top.

YouTube music promotion gives musicians the exposure which they would not get on their own. The YouTube music promotion channels have a massive following and one feature can get your career started.

According to statistics, 30% of YouTubers use the platform to discover new music and listen to their favorite tracks on repeat. These channels select music because they want to support new talent and be associated with them when they rise above others. Getting the attention of YouTube Music Channels is a big deal for musicians to get noticed and stand out from the millions of people trying to make it big as an artist.
Why Use Promotion Channels to Showcase Your Talent?
Getting the best music channels on YouTube to listen to your albums is a step towards being successful. They possess the resources (and subscribers!) to help you expand your fanbase.

To understand the concept, consider this example:
A celebrity with more than 3 Million subscribers gives your music a thumbs up and says it's cool. This generates curiosity among their subscribers, and they find your page and hear your music. Even if 50 thousand of them check out your stuff and if it is great, maybe not all of them but most of them will be hooked. Now imagine if the same celebrity shares a video you sent to them. Your likes and number of subscribers will go through the roof.

In this case, the Promotion Channels are the celebrities and you are the musician. Their reach is critical to take off your career as a musician or producer.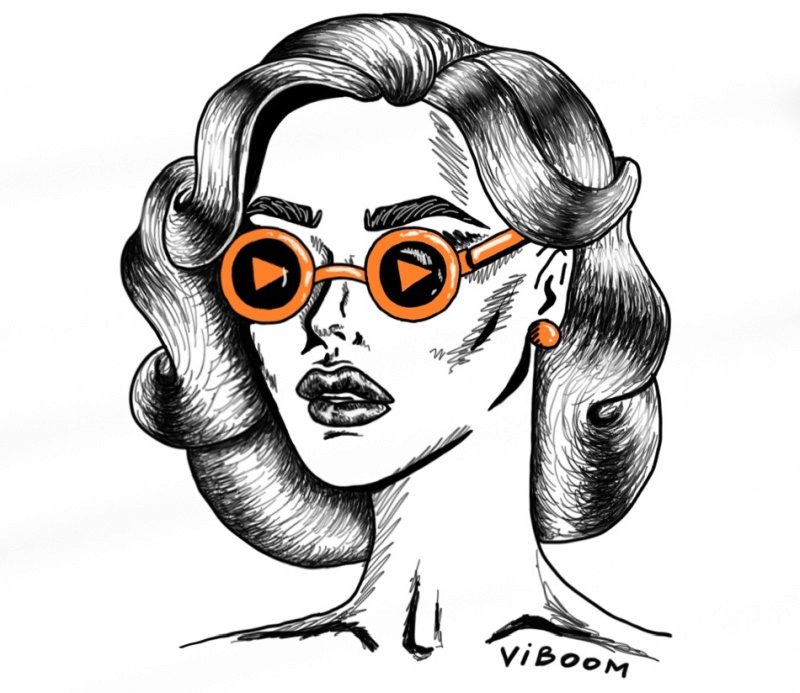 Submitting Your Work to YouTube Music Channels
The following are the steps to submit your music to promo channels.

● Visit the Channel's About page and fetch their contact details.
● Write an email to them with a clear subject line.
● Include a streaming link to your music (The producers may not have the time to wait for your file to finish downloading).
● Offer them exclusive rights and a preview to grab their attention. All promotional channels are on a hunt for videos only they are entitled to.

In the next section, we have enlisted the best YouTube music channels that can help you gain popularity given you have what it takes. We've listed options ideal for artists that prefer different genres. So, submit your demo to the channel that suits your genre and style the most and waits until you hear back.
Top 6 YouTube Music Channels for Promotion
1. MrSuicideSheep
Genre - EDM
The channel had 4,312,142 subscribers in 2018 and the number has only increased since then. MrSuicideSheep is the best source for electronic music.
Submission Link: http://mrsuicidesheep.tracksubmit.com/submit/

2. Monstercat
Genre - EDM
The promo channel boasts 7.45M subscribers and features electronic, Dubstep, Trance, House, and many other genres.
Submission Link: press@monstercat.com

3. Fearless Records
Genre - Rock
'Fearless records' is fueled by its drive and passion to introduce new talents to the world. The channel has 1.98M followers and has launched praiseworthy acts like The Plain White T's and The Aquabats.
Submission Link: nona@fearlessrecords.com

4. ChillHop Music
Genre - Hip-Hop
It is a great place to find great chill hip-hop beats including mixes and singles. The label has 2.5M subscribers anxiously waiting for new albums.
Submission Link: http://www.chillhop.com/submit/

5. IndieAir
Genre - Indie
Enjoy fresh Indie music on this channel that has over a million subscribers already.
Submission Link: contact@indiecurrent.com

6. Majestic Casual
Genre - Pop
This music channel has no specific type of music that they feature. It has a vast following of 4.28M subscribers to keep them driven. Submission Link: hello@majesticcasual.com
Use Viboom to Promote Your YouTube Music Channel
Trust the Viboom platform to make your videos more popular. No matter what YouTube channel you want to promote, its easy on the Viboom's network of sites. Just give your URL, choose the views and the demographics, and wait!

Get insights on your viewers and how engaged they are with your viewers, and remain in sync with Google's policies all the while. Viboom offers real views and ad placements on offer and helps your videos go viral - easily. If you have made great videos, don't stop - it's time to let the world know!