There's no doubt you would like to get more views for your YouTube videos. But you know that is not a very easy task- each minute, people add more than 300 hours of content on the platform. How do you make sure your video reaches people among so many other videos?

This question has bothered all YouTubers for a long time. Today, we are going to tell you how you can promote YouTube video for free and generate more views on your videos. That will also increase your subscribers and help you reach the rank of top YouTubers.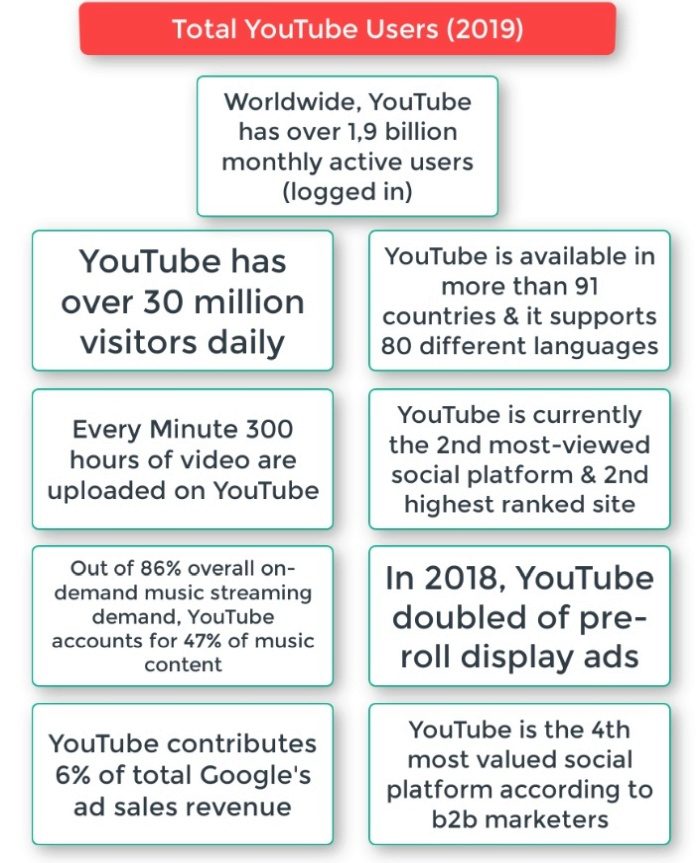 How to Promote YouTube Video Free?
Here is all that you need to do to get started!
Before You Begin
Before you can promote YouTube video free, you need to do a few things. This will help your video get discovered on YouTube and Google. Think of it as SEO for YouTube videos.
Identify Keywords
People search Google for information. In the same way, people search for videos on YouTube. And how do they search?
By using keywords like "hairdressing tips." You need to know which keywords to use for free YouTube promotion. Just like Google, YouTube ranks videos based on factors like-

● Description
● Tags
● Video transcripts

If you use the proper keywords in the above, your videos get more clicks or views. And that is the goal of your free video promotion.
How to Identify Keywords
You should do your keywords research in two places-

YouTube

Enter any phrase or keyword in the YouTube search bar. You will see many recommendations suggested by YouTube in the dropdown. These recommendations or keywords are what most people are searching for.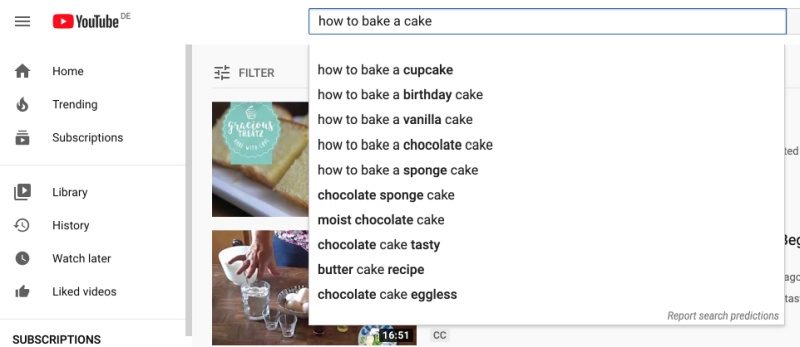 Google

Type your keyword in Google search bar. Add "video" after the keyword. Take a note of the suggestions provided by Google. These are, again, the most searched keywords.

You can also identify keywords using tools like-

● Google Keyword Planner
● Moz Keyword Tool

Now let's see how to promote YouTube videos free.
YouTube SEO: Promote YouTube Video Free
You need to prepare your videos with the proper title, description, and more to promote your YouTube video for free. We will explore each YouTube ranking factor we discussed above in detail.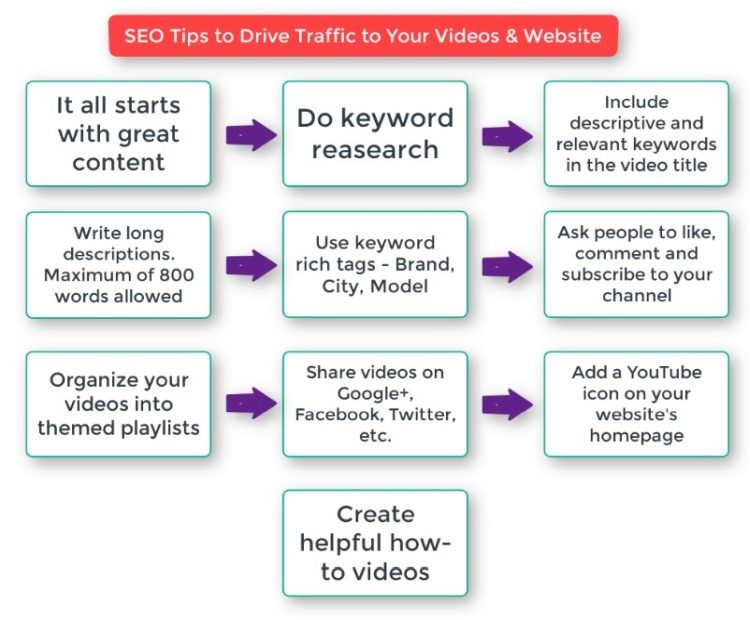 Video Title
The best way to promote your video for free is to write a good video title. You will need to include the keywords you identified above in the video title. Here are a few tips for writing a smashing title-

● Don't use more than 10 words
● Include keywords (in the beginning or within first few words)
● The title should appeal to viewers and make them click
● Add actionable words to create impact
● Appeal to the emotion of viewers

Examples:

The Best Smartphones Under $100
Top Countries to Immigrate in 2019
The Most Sensual Beaches in the World
Video Description
Make the most of your video description promote my video for free. Include your keywords a few times naturally and keep your descriptions within 150 words.

A good description should make your viewers excited about watching the video. Write a few sentences on what the video is and any other details you want to include. You can also write a few words about your channel and link to other videos or content.

Tips:
● Include hashtags if applicable to get more views
● Share your social media profiles
● Ask viewers to subscribe, like, and comment
Video Tags
Video tags also help you in free YouTube video promotion. Use proper tags with your keywords to generate more views. You should also use your brand or a specific tag so that people see your content in the related videos. Vary your keywords for more clicks!

You can also research top keywords your competitors are using and use them in your videos.
Video Transcript
YouTube can make out the content of your video by creating a transcript of your script. So it's necessary to speak out your main keywords a few times during the video. Be sure to use them naturally so that it doesn't seem you are falling back on keyword stuffing.

Next, we will tell you how to promote your YouTube video for free by optimizing your videos.
Optimize Your Video for Free YouTube Advertising
A few changes to your videos can make it visible to a number of people and make it stand out. Optimizing your videos is a great way to promote YouTube videos for free.
Create Attention-Grabbing Thumbnails
What is the first thing people see about your videos?

It's the thumbnail! Just like the title of a blog post, a good thumbnail will encourage your viewers to take action and click your video.
Here are the YouTube guidelines on thumbnails-

● Not more than 2 MB
● Ideal aspect ratio is 16:9
● A resolution of at least 640 pixels

You can use free tools to create thumbnails and make your videos more attractive.
Here's a video you can watch to learn how to make clickable thumbnails-
https://www.youtube.com/watch?v=5ry2v_6vIkU
Consider Video Intro and Outro
Intros and outros can help you generate more views and is a suitable method to promote YouTube videos free. An intro or outro of 3 to 5 seconds is enough to create your branding and give your videos a sense of familiarity.

You can also link to other videos and appeal your viewers to like or subscribe to your channel in the outros.
Take Advantage of Video Annotations
People don't tend to watch longer videos on YouTube. If someone stops watching only after a few seconds, it doesn't send a good signal to YouTube. The more viewers watch the complete video, the more will be your video's discoverability.

Clickable video annotations are a great way to make YouTube think people have watched your videos. Include a clickable annotation in the first few minutes of the video. When someone clicks it, YouTube considers the viewer has seen all he had to see.

Many people wonder how to advertise on YouTube for free. The methods we discussed above will allow you to advertise on YouTube for free and reach more people. You can promote music videos, documentaries, ads, tech videos, corporate videos, and anything without spending a dime.

In the following sections, we will discuss how to promote your YouTube videos for free using online platforms.
Social Media: Best Way to Promote YouTube Video for Free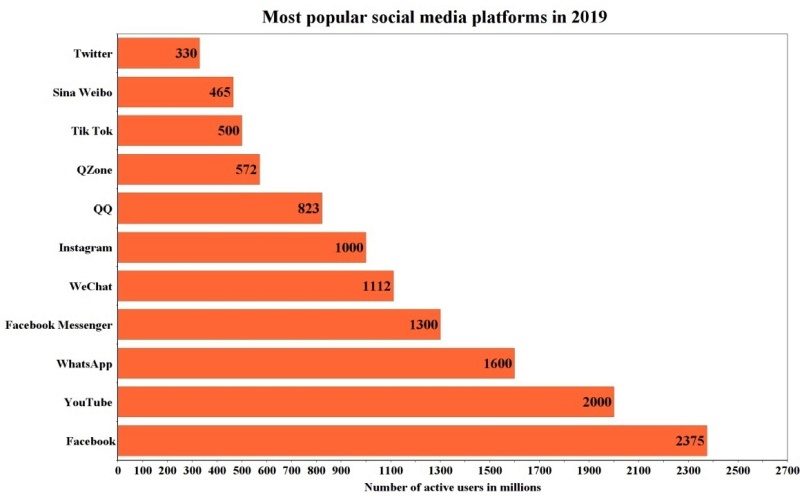 The power of social media can bring a huge traffic to your channel and generate more views. It's one of the best ways to promote your YouTube video free and easy. You can use many social media free YouTube promotion sites like-

● Facebook
● Twitter
● Instagram
● LinkedIn

Other free YouTube video promotion sites on social media include Pinterest, Tumblr, and Whatsapp.
YouTube Promotion Free Ways on Social Media
You can do some form of free YouTube advertising on social media. Facebook, with over 2 billion active users, is the best place to drive traffic to your YouTube channel and videos. You can share your videos on your profile and make it visible to your friends.

Facebook groups also help you in YouTube video promotion free. Join groups in your niche and share relevant videos to get more viewers.
You can promote my YouTube video free in your profile on Twitter, Instagram, and even LinkedIn. LinkedIn is a professional platform and ideal for a B2B audience.
Invest in Social Media Advertising
If you have a budget, you can try to invest in social media advertising. Advertising is more effective than using any free YouTube promotion service. You can also target your ideal audience based on-

● Demographics (age, gender, income)
● Location
● Social profile
● Activities and interests

Advertising to a targeted audience is more effective than YouTube advertising free- the people are actually interested in your niche. So there are more chances of getting views and subscriptions.
Blogging Sites to Promote YouTube Videos Free
A video and a blog form the best pair! If you have a blog, then it can be the best way to promote YouTube video for free. You can write posts and embed relevant videos to drive more traffic to your channel and videos.

Most marketers now publish regular blog posts with their YouTube videos. The combination helps both the blog and YouTube channel, helping you reach more people. You can also write guest posts in other blogs and include your videos.

Tips:
● Choose a video-friendly blogging platform
● Use a managed hosting if you aren't that technical
● Publish regular blogs
● Write quality content
● Share blog posts on your social media accounts
Promote Videos with Help From Influencers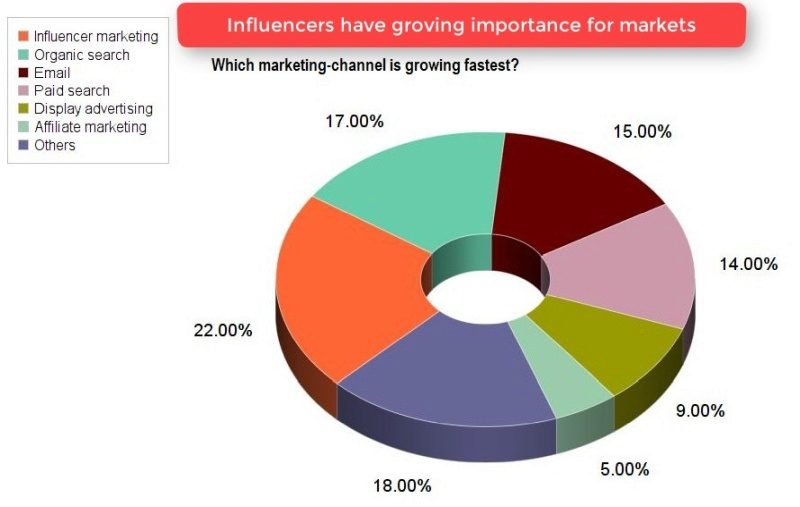 In this online age, you won't find any shortage of influencers, whether on YouTube or social media. Collaborating with influencers is a great way to get your videos more views and likes. Hundreds and thousands of people follow these influencers and always wait for new content from them.

You can interview or create a video featuring an influencer from your niche. It will give your videos an instant boost and generate numerous views in a short time. So the more videos you do with influencers, the closer you will be to making your videos highly watched!
Learn and Grow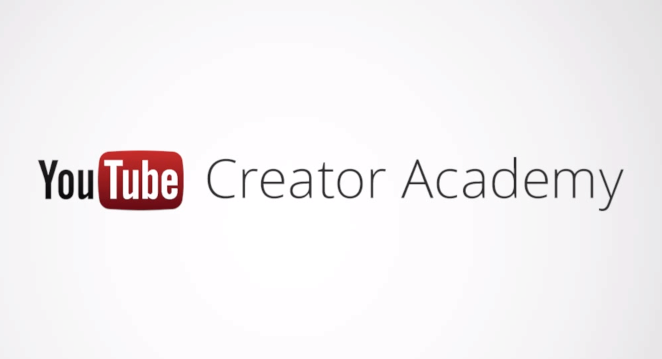 Have you come across the YouTube's Creator Academy?

If not, it's the right time to find out about it and join the academy. YouTube provides expert tips, hacks, and methods for its users to maximize the potential of your videos and channels.

Like Google, the rules and guidelines are always changing on YouTube. The YouTube Creator Academy can keep you on top of changes and help you learn how to get a competitive edge.

You can also promote your videos on the YouTube community. Add images, gifs, and polls to make the videos more exciting.
Alternative: YouTube Video Promotion Service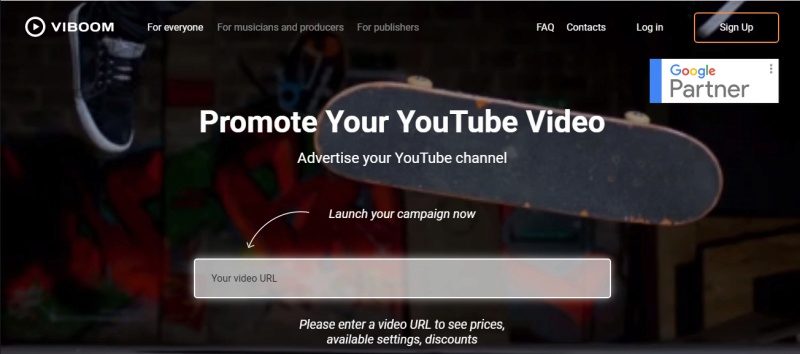 The techniques we discussed will help you promote your videos for more views, likes, and subscriptions. But if you want assured views with minimum work, you can consider YouTube video promotion services like Viboom.

It's really easy to get the results you always wanted. You just need to enter your video URL and make a small payment. Then your videos will be promoted on Viboom's partner networks, which spans numerous sites and platforms.

As a result, all the views you get are genuine and come from real users. You don't need to worry about fake or black-hat techniques!
If you want, you can also join the Viboom network and host videos on your site to earn some extra cash.
Wrapping Up
Hope you have enjoyed our tips on how to promote your YouTube videos for free. Along with following out tips, you should also create good quality videos that align with the interests of your target audience. If you are in for marketing, your videos should address the pain point and needs of your customers.

Viewers are ready to give their time if they feel your video is worth it! When you ensure that, our tips are enough to get you closer to your YouTube goals.