Owning a successful YouTube channel takes a lot of effort, time, and sometimes money. Uploading compelling videos at the right time to capture the audience can take months. With luck, a video may go viral and your channel will end up in people's suggestions. If not, let's just say that it will be a very long time before your subscribers and views increase.

Don't want to rely on luck to make it big? We have two options for you.
● Social Media Marketing (SMM)
● Video Seeding
While social media platforms are great for free video promotion, it may be a while before you observe any traffic to your YouTube channel. However, investing in your YouTube channel in the form of views and subscribers earns you some brownie points. You won't notice a Return on Investment right away, but it will kick start the process faster than using any other method.

Viboom is a video seeding service that lets users promote their videos through paid campaigns. It gets your channel the exposure it deserves. You will not make money instantly, but you'll get subscribers, views, and engagement that is vital for your channel.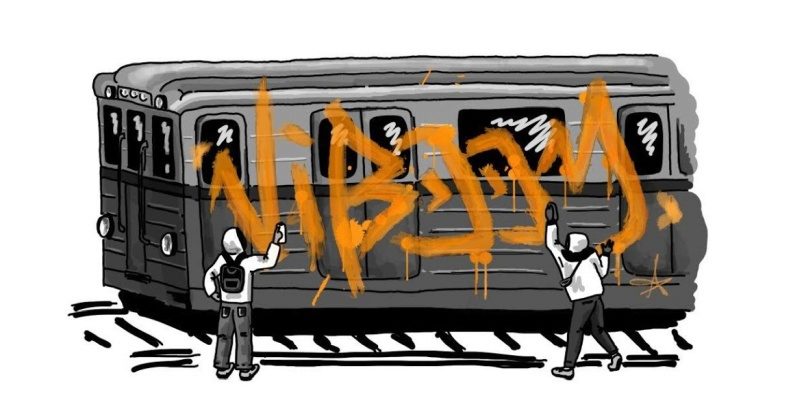 3 Things Viboom Promises its Customers
Video promo sites like Viboom come with many advantages. Vloggers, musicians and producers, and SMBs make optimum use of such services to promote their videos on social networks like YouTube. Unlike its competitors, Viboom ensures that you get high-quality traffic to your channel. Besides this, the services also promise customers the following benefits,

● 100% Genuine Views
The views your video gets are all authentic. Viboom does not provide fake or bot views to its customers. Every view comes from a real person thanks to the ad codes placed on different websites. They have a set of rules every website must first agree to begin their partnership.

● White Hat Views
Many video promotion sites overlook YouTube's rules and regulations to get fake views on your videos. However, Viboom complies with every clause in the YouTube policy and sports an excellent quality control system.

● Affordable Deals
Getting high-quality views is not an easy task. Viboom gets you real views for cheaper rates. Clients also get exclusive access to their campaign data and statistics using Viboom's console.
How Viboom Operates
The way Viboom works to generate views and subscribers on your YouTube videos is quite straightforward. Use these four easy steps to successfully use their services:

- Enter the URL of the video you want to promote here.
- Select the number of views you'd like to get.
- Check the region you wish to target.
- Click on 'Start the Campaign'.
- If you're a new user create a Viboom account. For existing users, you need to be logged in to continue.
- Make the payment via the mode of your choice.
- Sit back and relax.

That's all!
Easy, right?
Viboom works faster than average video seeding services and starts getting results in a day.
Viboom Additional Features
You can see detailed statistics in the Viboom console once the promotion begins across their networks of sites. After complete delivery of the requested number of views, you can analyze all the campaign data like,

● The location of viewers
● How many people saw the video until the end?
● The virality of the videos

The YouTube provider also provides some other free features with your order. You can select either of the three options given in the table below to be displayed with your campaign (free of cost!).

1. Subscribe Button
Want to increase your number of subscribers as well? Viboom displays the subscribe icon along with their video ad. This allows people to follow your channel directly.
2. Share Button
This button lets people share your video with their social media accounts. It gives you a much wider audience. You can select between Facebook, Twitter or both and Viboom will display the share icon along with the video.
3. Call-to-Action Button with Description
You can add any link to this button. So, whenever a visitor clicks on it, they will be directed to the specified link. Add custom text on the button to let users know where they'll be directed. Viboom also lets you add a small description along with the CTA button.

All these features are helpful to your YouTube channel in their way. The catch? You must choose only one of the given options.
Why Advertisers Love Viboom
Advertisers love quick results, and Viboom delivers them just that. This makes Viboom an advertiser's favorite tool to generate a buzz. Here is a list of qualities and features that draws users towards Viboom's premium services:

- Direct video promotion
- Geographic targeting
- Quick delivery of views
- Only genuine views
- Video is placed on different websites
- Realtime data analysis

All these factors combined make Viboom one of the most affordable yet sophisticated video seeding providers in the market.
The Perspective of Viboom Partners
1. OnlineMarketing.de
Viboom is a company that specializes in YouTube and Vimeo video promotions. They specialize in placing thousands of videos on different websites in a native way. It is a powerful tool for YouTubers to advertise their videos unconventionally. Viboom provides tailormade plans and years of expertise that ensures successful video seeding.

2. Eventcombo
Viboom lets new talent rise above others by allowing them to be heard by a bigger audience for an affordable price. Once a band uploads a video, they can use Viboom to then circulate their video to a large pool of listeners. This proves beneficial for their careers as they end up promoting the video on multiple websites.

3. AdIndex.ru
The difference between native and forced seeding is that the viewer voluntarily chooses to watch the video advertisement in native seeding. Viboom is a native seeding service that makes sure you get real views and people that are genuinely interested in your video. While watching a pre-roll, 94% of viewers click the "Skip Now" button. But in native seeding, the video is played beside the main content.
Viboom: Your Best Bet to Make Your Videos Popular
Putting up your video online is a great start, but you need to have people view it. Increase the virality quotient by reaching out to an interested audience. Viboom helps do it easily, and you don't even go over the budget.

The genuine views mean that you are in compliance with Google's policies, and you get more views.

Plus, Viboom's in-depth insights help you get better at marketing your videos through their network. Know what works and what doesn't, and tinker around to increase your engagement. With the Share and Call-to-Action buttons, it's time to make your YouTube channel popular. Get the natural organic views you are looking for!