Everybody knows what YouTube is! So we are not going to waste any time describing how YouTube has become the second most popular search engine and the second most trafficked site on the internet. Instead, we are going to dive right into the YouTube numbers and facts!

We are past YouTube statistics 2018, and now headed for YouTube facts and figures for 2020.

We will begin with a timeline of YouTube.
The Journey of YouTube
1. Three ex-PayPal employees-Chad Hurley, Steve Chen, and Jawed Karim - created YouTube in February 2005.
2. The first video on YouTube was uploaded on April 23, 2005, by co-founder Jawed Karim. The 18-seconds video was on Karim's visit to the zoo. It has over 4 billion views!
3. Google bought YouTube for $1.65 billion in October 2006.
4. YouTube rolled out advertisements in August 2007.

Now, let's explore the YouTube user statistics.
User Statistics: Number of YouTube Users
5. How many people watch YouTube?
Over 1.8 billion people use YouTube every month.

6. How many YouTube accounts are there?
In 2019, there were 31 million YouTube channels.

7. How many people are on YouTube?

Apart from the 1.8 billion people logged in, YouTube also has a huge number of on-the-fly users. Currently, the number of YouTube users is more than Gmail.
YouTube User Demographics
Age
8. YouTube reaches 8 out of 10 18 to 49-year-olds in an average month
9. Time spent by 18-year-olds on YouTube increased 2 times from 2015 to 2016
10. YouTube reaches 95% of online adults (over 55 years) in a month
11. 90% 18 to 44-year-old Americans use YouTube to watch videos
12. Over 50% of American internet users over the age of 75 access videos on YouTube
13. 46% of millennials have increased their YouTube usage in the past year
Gender
14. The average YouTube user is a young, single male
15. 50% of YouTube viewers are female
Education
16. YouTube users have more chances of having a college degree compared to the general population
Location
17. USA has the highest number of YouTube users
18. India has the second highest number of YouTube users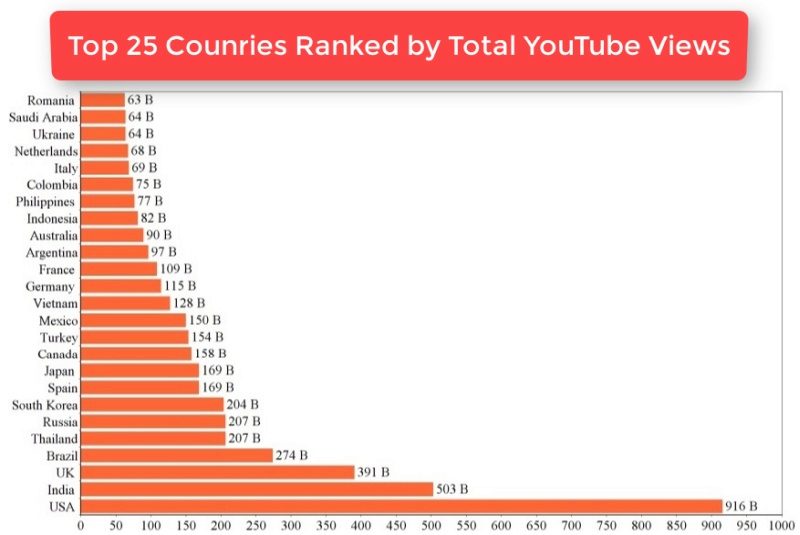 Video Statistics: How Many Videos on YouTube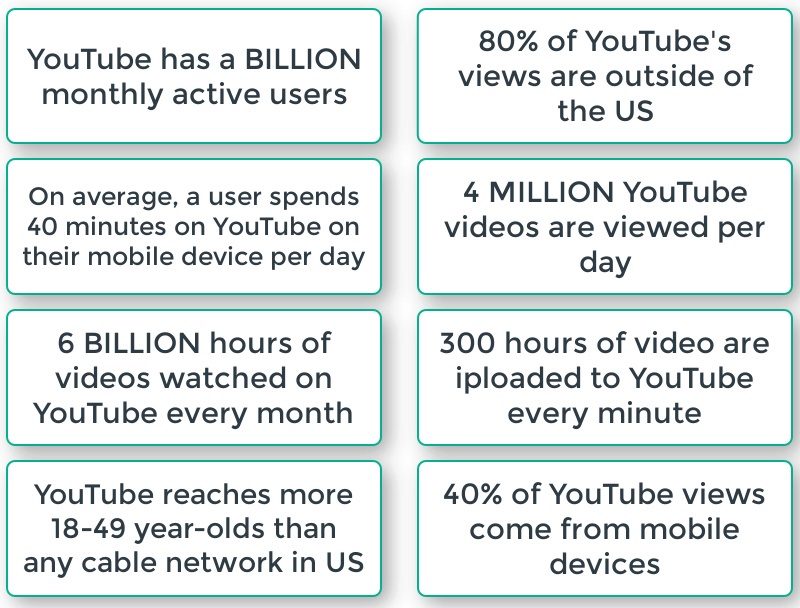 19. How many hours of video are uploaded to YouTube every minute?
More than 500-hours of content is uploaded on YouTube every minute.

20. How long would it take to watch every video on YouTube?
Each day, around 82-years of content is uploaded on YouTube, considering the 500-hour per minute upload rate. That means you won't be able to watch all the videos on YouTube even in a lifetime!

21. How many videos are there on YouTube?
Each day, people watch over 5 billion videos in a single day. Along with that, people upload 45-hours of video every second. So the total videos number is increasing at a high rate every second.

22. How many hours of video on YouTube?
Each second, 45-hours of videos are added to YouTube. As a result, the total number of video hours on YouTube is always increasing rapidly.

23. How many YouTube videos are uploaded a day?
Per day, around 4,32,00000-hours of video are uploaded on YouTube.

24. How many views are on YouTube?
YouTube viewership is around 30 million per day.

25. What is the longest video on YouTube?
Jonathan Harchick created the longest video on YouTube that spans almost 23-days (571 hours, 1 minute, and 41 seconds).

26. What is the average length of videos on YouTube?
According to YouTube statistics 2019, the average video length on YouTube is 11.7 minutes.
YouTube Mobile Statistics
27. What percentage of video views on YouTube come from mobile devices?
Around 70% of the views on YouTube are generated from mobile devices.

28. What is the average session length for YouTube on mobiles?
The average session length is around 40 minutes.

29. How much does Google earn from YouTube mobile app?
Google earned around $1 billion in gross revenues from its app globally.
How Big is YouTube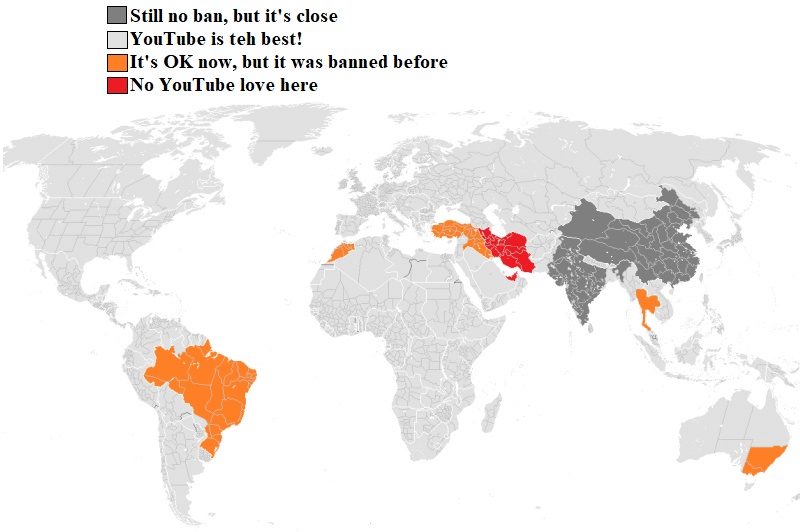 30. People in more than 91 countries use YouTube
31. YouTube is compatible with 80 different languages
32. YouTube channels with over 1 million subscribers have increased by 75% since 2017
33. Since 2017, the number of YouTubers earning six figure income per year has increased by 40%
34. The number of YouTubers earning five figure income per year has increased by over 50% in the same time period
35. Each year, people watch over 46,000 years of content on YouTube

Now, we will explore the financials and figures related to YouTube.
YouTube Company Financial Status
36. Google spends around $6,350,000,000 to run and maintain YouTube each year
37. Google ears revenues of around $4,000,000,000 per year from YouTube
38. Google earns 6% of its ad revenues from YouTube
39. YouTube has paid over $1,250,000,000 to right holders since 2007
40. The highest paid YouTuber is Evan Fong with an income of $11.5 million8-year-old Ryan Kaji earned $26 million from YouTube in 2019, becoming the highest earner second year in a row
YouTube Marketing Statistics
68% of YouTube users take the help of YouTube videos to make a purchasing decision

41. Since 2016, the number of small and medium-sized businesses advertising on YouTube has almost doubled
42. YouTube mobile ads are 84% more likely to attract and hold attention compared to TV ads
43. YouTube is accessible to more 18 to 49-year-olds during prime time in a week than any cable TV network
44. YouTube users have watched over 50,000 years of product reviews on their mobile devices
The List of YouTube "Mosts"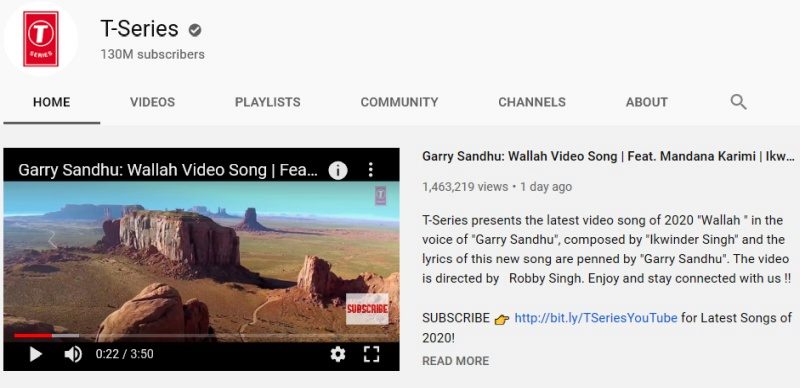 45. YouTube is the second most popular social media after Facebook
46. YouTube is the second most searched term on Google after Facebook in 2019
47. Relaxing and getting entertained are the top 2 reasons for using YouTube
48. T-Series with 123 million subscribers is the highest-subscribed channel on YouTube
49. PewDiePie is the YouTuber with the highest number of subscribers (102 million)
50. The most viewed video on YouTube is "Despacito" by Luis Fonsi featuring Daddy Yankee (over 6.6 billion views)
51. Despacito is also the most liked video on the platform (36 million likes)
52. "YouTube Rewind 2018" is the most hated video on YouTube with 17 million dislikes
Wrapping Up
We hope you had a good time reading our YouTube fascinating statistics. If you have a YouTube channel, you can make your videos popular by promoting video with Viboom. Your videos will be displayed across the Viboom network to attract genuine views from real people. You can even make your videos go viral and get a huge number of views in a short time.

Give Viboom a try and feel the difference!