3 Super Cool Ways to Take YouTube Videos with O Views and O Subscribers to New Heights
Everybody dreams of getting millions of views and subscribers on YouTube. However, very few can hit that mark in reality. If you check the videos, you will see many YouTube videos stuck at 0 views. On top of that, many channels have 0 subscribers. This leads many video creators to ask-

How to get your YouTube channel noticed? How to get thousands of views on YouTube? How to grow YouTube subscribers?

Getting noticed on YouTube is not easy. The platform gets 30,000 hours of new videos updated every hour. The competition is very high, so how to get noticed on YouTube?

Fear not, as we are going to present 3 effective strategies to grow your channel from 0 views and 0 subscribers. But first, a few words on how to get your YouTube video noticed.
How to Get Noticed on YouTube
Instead of saying thank you for 0 subscribers, take an effort to start a growing YouTube channel.
Identify and Use Keywords
You need to identify keywords for your niche and use them in various places like video titles, tags, and descriptions. You can read more about using keywords right here.

Also, don't forget to use keywords in your YouTube channel description.
Create Attractive Thumbnails
You need to create attractive thumbnails, so you don't end up with YouTube videos with 0 views. Read the complete guide here.
Promote YouTube Videos
Promote your videos on as many channels as possible to bring more traffic-
● Social media
● Blogs
● Company website
● Forums

After you set yourself up, let's start with our first tip to increase 0 views YouTube to thousands of views.
1. Grow Views on YouTube by Creating Trending Videos
Are you constantly thinking my YouTube channel is dying?

Then it's time to take action and capitalize on trending topics. You must have seen videos that trend on YouTube get tens of thousands of views in a short time. Making a video on trending topics from your niche is the best way to grow views and subscriptions in a short time.
How to Find Trending Topics
You can easily discover trending topics on YouTube for your location-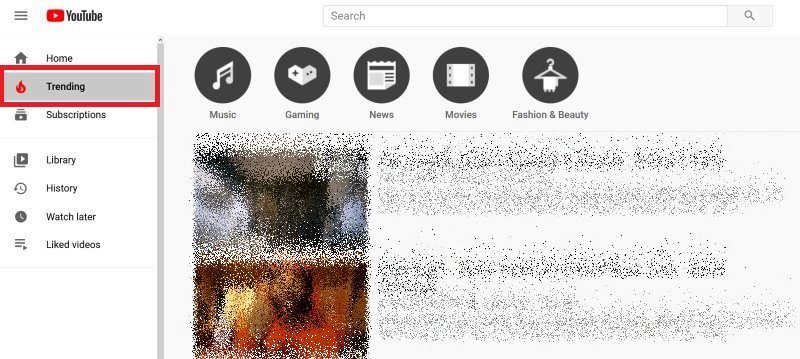 How to Make Trending Videos
YouTube decides whether a video is trending based on-

● Total views
● Rate of view growth
● Source of views
● Video age

You can also find trending topics on Google as YouTube videos show up on Google search. For instance, Coronavirus is a trending topic of 2020. You can expect your videos to cross the mark of 0 YouTube views and reach thousands of views in a few days.
Things to Keep in Mind
● Video trends change quickly. So pick a trend that at least stays relevant for a few months, e.g., coronavirus.
● Your trending videos can't be misleading or clickbait types.
● Trending videos appeal to a wider audience.
● The videos capture what's going on around the world.
● Trending videos are good for generating traffic for a short period.

Here's a look at the top trending categories on YouTube-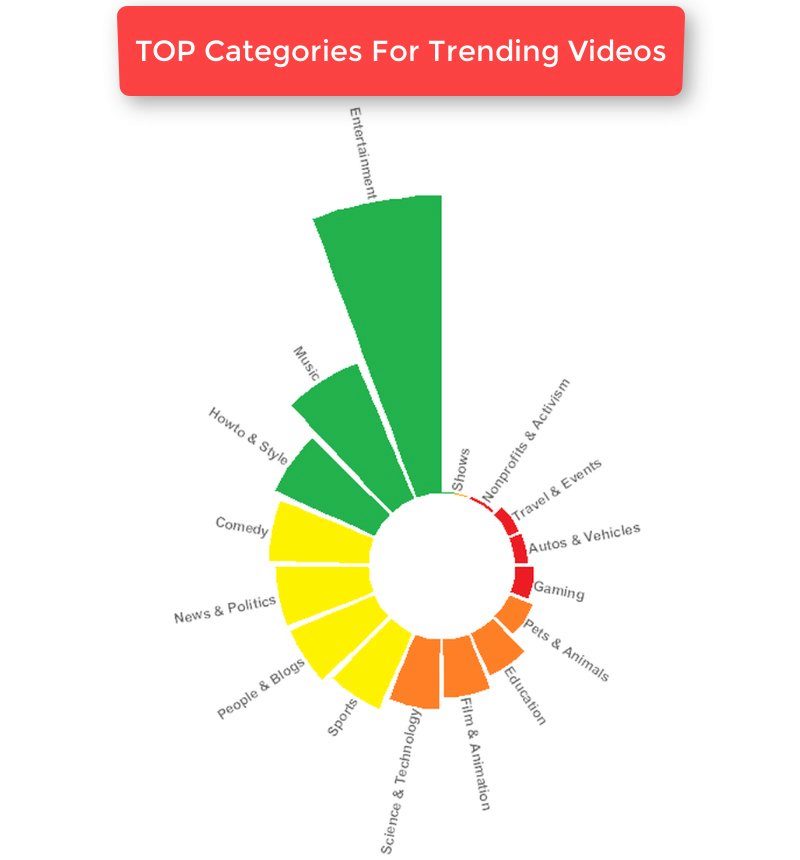 2. Boost YouTube videos with 0 Views with YouTube Paid Ads
Do you have many YouTube videos with zero views?

Then maybe it's time to invest a bit of money and take advantage of paid ads. The technique works like a charm and promotes your videos on YouTube for more views. However, we are talking about YouTube Video Discovery Ads and not those put out by brands.
How YouTube Video Discovery Ads Work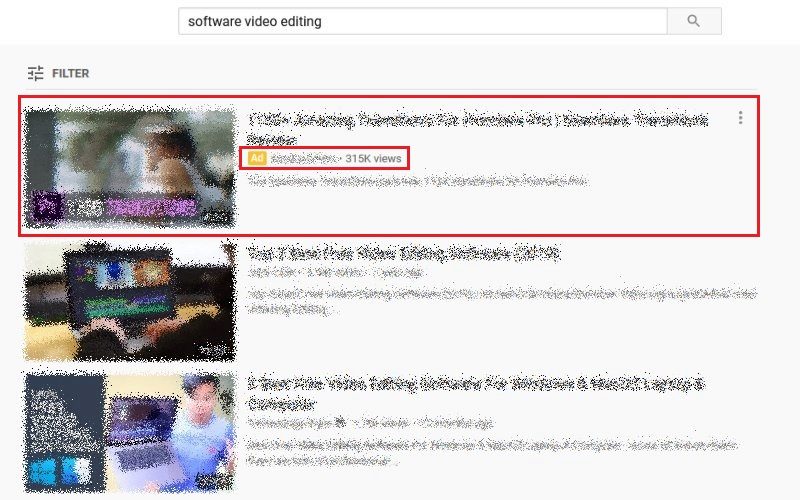 Video Discovery ads are different from the ads that play before or within a YouTube Video. These ads just put your videos ahead of others and make it more likely for viewers to click it.

You can see in the image above how Video Discovery ads appear in YouTube search results and video lists.
Why Consider Video Discovery Ads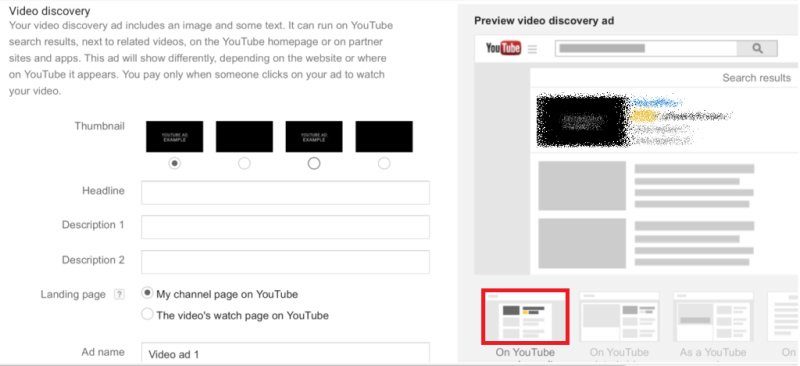 How to get a lot of YouTube views on a new channel?

It can be quite difficult to rank your videos ahead of others if you have a new channel. You aren't going to have the watch-hours to get your channel noticed. This makes Video Discovery ads a great means to attract viewers and eliminate worries of no views on YouTube.

You can dedicate a budget of $10 - $15 per day for your YouTube ads. Do remember that Video Discovery ads are pay-per-click ads, so you need to pay for each click on your video.
3. Cater to Viewer Demand to Grow from 0 Subscribers to 1,000 Subscribers
You need to make videos that cater to the demands and preferences of your audience. Otherwise, your viewers will simply lose interest and move away. Then you have to again start asking how to get lots of views on YouTube.

You need to know your audience to cater to their likes and preferences. Instead of asking how to get your videos noticed, ask how you can make your viewers happy and satisfied.

Maybe you need to go a bit more in-depth for your product reviews. Maybe your viewers want to get a closer look at the process in your how-to videos. Everybody's audience is different and has different needs.

You should make an effort to know your audience. Checking the comments section for feedback of viewers can give you an idea of what they want from you. You can also ask your viewers to email or send you messages with their opinions.

Many YouTubers conduct live sessions with their viewers and take their questions. This is also a great way to discover what your audience is thinking.

Once you know what your audience wants, you can incorporate them into your videos. You will get more viewers and subscribers, and never have to wonder how to get a lot of views on YouTube.

We leave you with a template to make your videos in the best possible way-

Bonus Method: Never Get YouTube Videos Stuck at 0 View with Viboom
We have an exclusive bonus method for those asking how to get tons of views on YouTube. You can now promote your videos on Viboom and get more people to watch your videos. If you have got YouTube videos with no views, enter their URLs on Viboom and see the views and subscriptions go.

Viboom promotes the videos on partner networks and gives you authentic views from real users. It's a completely white-hat way to grow views and subscribers in an assured manner.

So give Viboom a try, and see how your videos take off from 0 and reach hundreds and thousands of views. The way to get noticed on YouTube has never been easier!